Pallet Shuttle Racking
The X-PR Shuttle is a cost-effective way to automate storage. It is possible to verify the forklift fleet size and the level of manpower utilization. Shuttle racks are distinguished by their very favorable cost-to-performance ratio.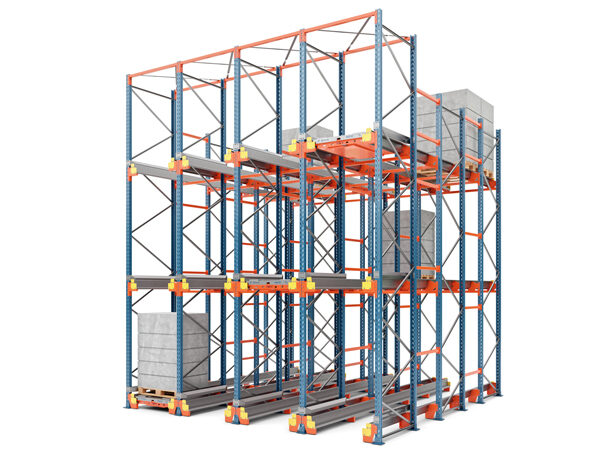 Basic information on the X-PR Shuttle system:
Particularly suitable for large quantities of fast-moving goods on uniform homogeneous loading units.
The system, in its basic version, consists of a rack structure, a remote-controlled Q-Shuttle platform, and a control unit.
Very high coefficient of space utilization – up to 90%. Multi-level structure in block tunnels translates into optimized storage costs per unit.
Maximum standard height of the system
Maximum standard weight of a loading unit
Maximum standard depth of a rack tunnel
Standard operational capacity of a self-driving platform
Manufacturer of the Pallet Shuttle
The Pallet Shuttle is a semi-automatic high density storage system dedicated to high flow warehouses. We are a manufacturer of storage racks and self-driving platforms. We design solutions that guarantee optimal adaptation to the individual warehouse process.
The remote-controlled shuttle eliminates the need for forklifts to move through work aisles. The Q-Shuttle platform is responsible for storing the pallets in the racks.
Meet the Q-Shuttle
The Q-Shuttle is a next-generation self-driving platform designed by WDX engineers. The system works with 800×1200 mm, 1000×1200 mm, 1200×1200 mm pallets, and other loading units. Technical parameters of the basic version:
Maximum speed without pallet – 1.4 m/s.
Maximum speed with pallet – 1.0 m/s.
Lifting/lowering time – 2.5 seconds.
The Q-Shuttle platform can be adapted to support another manufacturer's Shuttle-type racks.
Fully automated warehouse - meet Q technology
Introducing the Q technology that was designed by WDX engineers.
Maintenance-free transport and storage of pallets takes place using the Pallet Shuttle system, a system of roller conveyors and warehouse elevators.
The system provides the possibility of easy expansion – scaling the project can be done in stages. The flexible configuration ensures adaptation to changing needs.
How does the Pallet Shuttle work?
The pallet transfer in the rack during loading and unloading of the tunnel is semi-automatic. The Q-Shuttle platform is controlled by a wireless device (tablet, smartphone). The command is transmitted via Wi-Fi.
The platform is placed at the tunnel entrance by a forklift. Positioning of the device in the rack is done by means of an encoder and magnetic sensor detecting magnets placed in the channel. Pallet detection is carried out using optical sensors located on the upper part of the base.
Once the loading/unloading of the tunnel is complete, the platform is transported to the next location.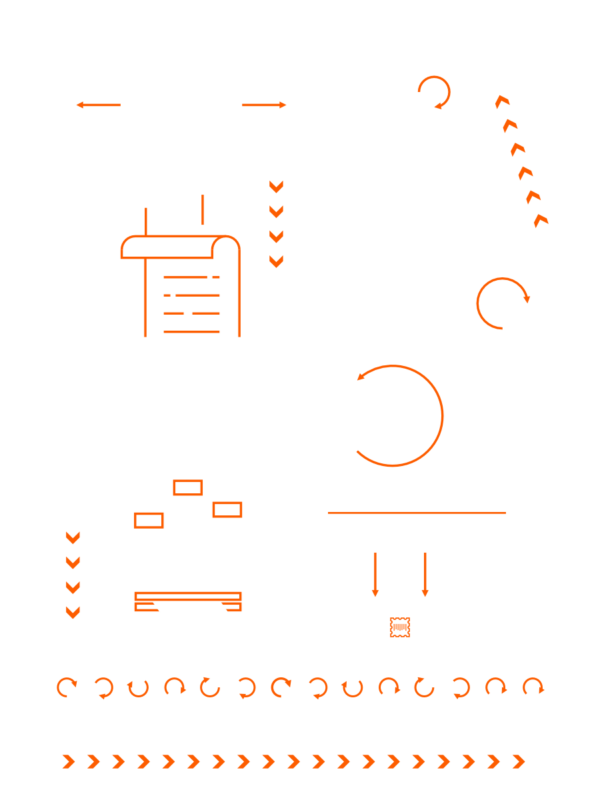 We produce tailor-made storage racking systems
We produce racking, rack accessories and warehouse mezzanines. We implement comprehensive solutions – from traditional systems to full automated warehouses.
Send us your files for a quick quote – our engineers are ready for new challenges!