WAREHOUSE DEVELOPMENT EXPERTS
WDX or Warehouse Development eXperts – a technology company created by engineers. We design solutions aimed at full integration of intralogistics with the supply chain. WDX deals with comprehensive equipment for logistics facilities, process automation and design of transport and storage systems.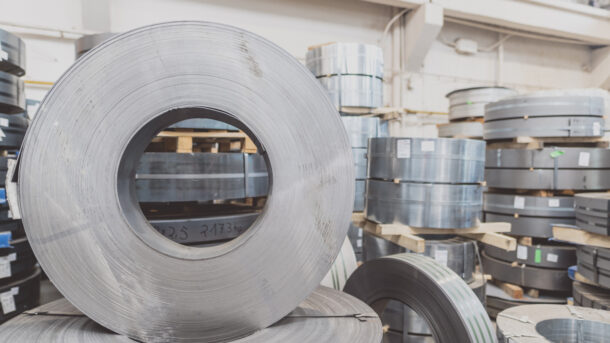 Production of racking systems, conveyors and warehouse automation
We have a modern factory of racking and automated material handling systems with an area of ​​20 503 m2 in Poland.
We produce racking, rack accessories, warehouse mezzanines, conveyor lines and automated truck loading systems. We implement comprehensive solutions – from traditional systems to full automated warehouses.
The production capacity of our factory is 120 000 tons of steel per year
Warehouse Development eXperts employs 430 people in 6 branches
We have been creating standards for warehouse logistics for 30 years
Integrations of warehouse automation and unique 4.0 solutions
Our engineers will guide you through the entire warehouse automation process – from needs analysis, through project management, equipment delivery, device integration, process automation, to system launch.
We build our value through the highest quality products, innovation, knowledge and experience.
We have been trusted by many companies around the world
The increasing number of foreign contracts has led us to establish an office in Germany. We also have dealers in France, Holland, Romania, Norway, Sweden, and Greece. For foreign markets, including Switzerland, Slovenia, Slovakia, Hungary, Bulgaria, Luxembourg, and many more, we offer complete projects, spare parts for existing warehouses, as well as assembly and transport.