Basic features
A system of shelf and pallet racks dedicated to carry medium loads. X-S Max racks equipped with shelves can be used to store cartons, containers or bulk materials.
Applicable in different types of warehouses – a wide range of accessories and a strong and durable structure.
Possibility to built platforms or decks – elements such as stairs, handrails, gates, etc. are available.
Possibility to adjust the height of levels according to the specificity of the logistic process and stored loads.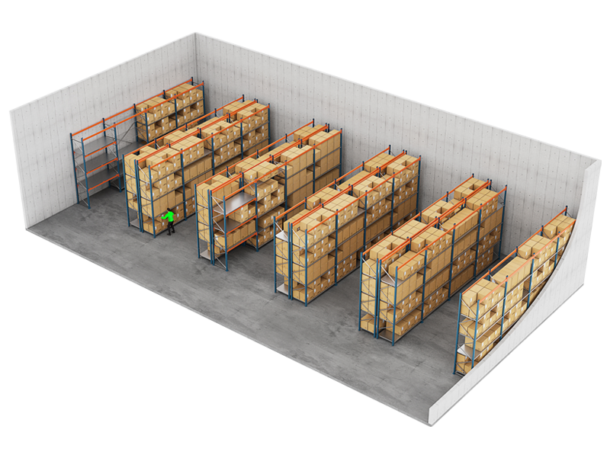 We are Warehouse Development eXperts
WDX S.A. is a provider of warehouse logistics solutions – from concept to implementation. We are a manufacturer of racks, automation systems and warehouse conveyors. We design solutions aimed at full integration of logistics and supply chain.