Conventional pallet racking
X-PR LINE
X-PR LINE pallet racking is conventional storage system for palletised products. The most popular, easy to maintain and versatile warehouse solution. X-PR LINE racking system is adpoted to storage of goods of all weights and sizes. Basic features:
Storage in single or double rack lines – immediate access to each pallet.
Possibility of storing on any storage units, from euro pallets, through metal containers, to non-standard packaging.
The coefficient of warehouse space utilization up to 40%.
The modular design allows for the configuration of the system depending on the specific warehouse process.
Each pallet space can be assigned a separate index – easy inventory control.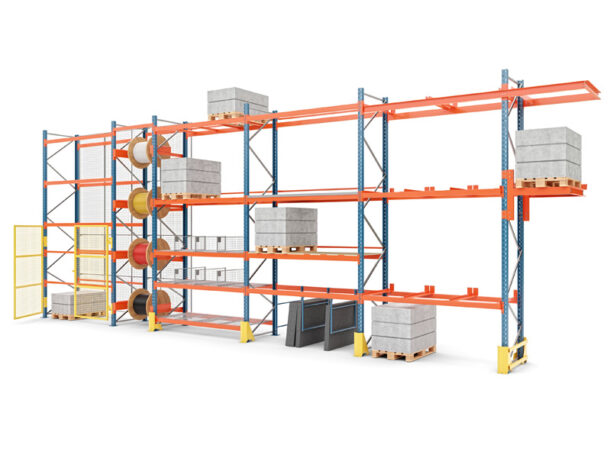 Warehouse Development eXperts
Warehouse Development eXperts
WDX is a provider of innovative storage technology – from concept to implementation. We design, produce and supply our customers worldwide with tailormade logistics solutions.
Our core activity are warehouse racking and mezzaines, picking and transportation solutions for all industries and automated truck loading systems.