Drive-in racking
X-PR Drive-in
Drive-in racking is an accumulative storage system. X-PR Drive-in racks increase your storage space utilisation. Warehouse system consists of racks forming pallet tunnels and levels equipped with load-bearing rails. Basic features:
Coefficient of warehouse space utilization up to 85% – minimum number of aisles.
A very economical way to store large quantities of goods in a block system.
A perfect solution for storing large quantities of homogeneous goods.
Possibility of warehouse logistics management according to the LIFO principle.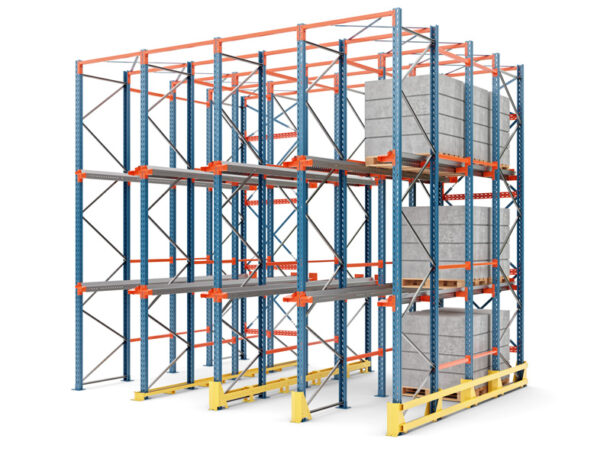 Warehouse Development eXperts
Warehouse Development eXperts
WDX is a provider of innovative storage technology – from concept to implementation. We design, produce and supply our customers worldwide with tailormade logistics solutions.
Our core activity are warehouse racking and mezzaines, picking and transportation solutions for all industries and automated truck loading systems.