Logistic projects
A comprehensive approach to the investment process from the point of view of a logistics project prior to construction or modernization of a warehouse allows minimization of time and money spent on the project.
Our product portfolio includes logistic consulting. We support companies at every stage of investment.
Verification of input data
Determination of the basic goal of the project, as well as conditional goals and limitations.
Analysis of performance and goods store
Stating from analysis of properties of stored products, through analysis of safety level and goods flow, ending with analysis of the work of people and machines.
Selection of warehouse equipment
Selecting appropriate warehouse equipment and preparing its technical specification, i.e. the so-called arrangement design.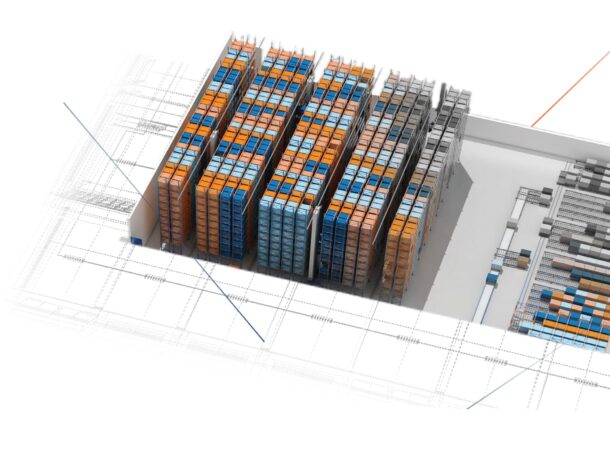 We are Warehouse Development eXperts
WDX S.A. is a provider of warehouse logistics solutions – from concept to implementation. We are a manufacturer of racks, automation systems and warehouse conveyors. We design solutions aimed at full integration of logistics and supply chain.