Complete transport lines
WDX is a provider of comprehensive, automated warehouse solutions. Our transport lines ensure the movement of goods in warehouses and between the warehouses and other elements of the logistics structure of the company.
We create from scratch or modernize existing internal transport systems – we are a manufacturer of conveyors for the transport of heavy loads placed on pallets and light loads placed in boxes or in bulk on a transport belt.
We connect production, storage and forwarding zones – transport lines can be equipped with identification systems based on barcode or RFID technology.
Wide range of solutions – we have the necessary experience and recommendations, we design and implement various layouts dedicated to a specific warehouse process.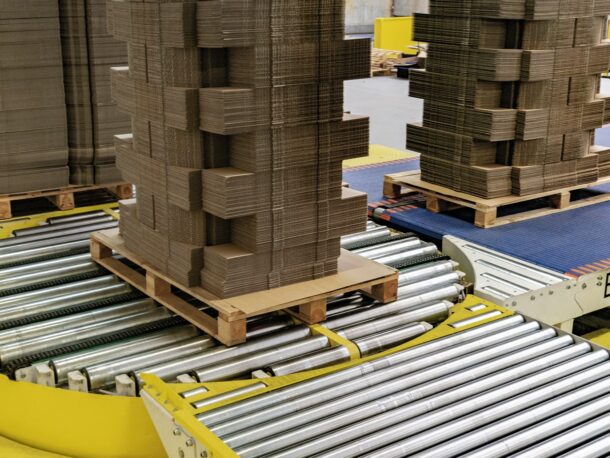 We are Warehouse Development eXperts
WDX S.A. is a provider of warehouse logistics solutions – from concept to implementation. We are a manufacturer of racks, automation systems and warehouse conveyors. We design solutions aimed at full integration of logistics and supply chain.