Conveyor systems for containers
Complete transport lines
Automated transport lines for containers and parcels are built in our production plant. The conveyors are adapted to be installed in racks and to cooperate with devices for warehouse operations.
Systems built from roller conveyors are used on sections of lines for horizontal transport, picking and buffering of containers or other unit loads – we offer driven and gravitational lines.
Belt conveyors are widely used in moving unit loads on production lines. In inter-operational transport and warehouse transport – used in particular where level differences occur.
Warehouse transport infrastructure designed by us is integrated with IT systems for warehouse flow of goods and storage.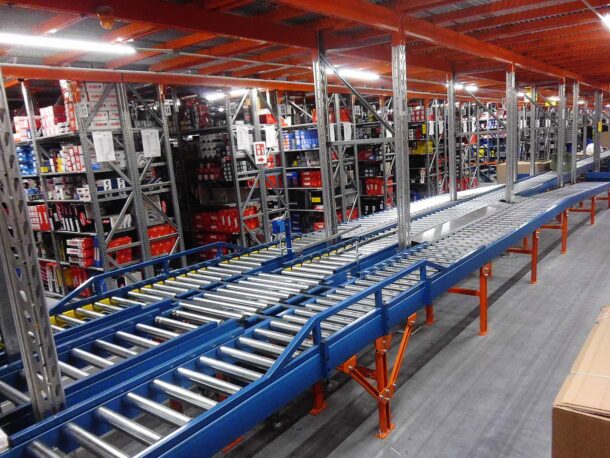 We are Warehouse Development eXperts
WDX S.A. is a provider of warehouse logistics solutions – from concept to implementation. We are a manufacturer of racks, automation systems and warehouse conveyors. We design solutions aimed at full integration of logistics and supply chain.