Conveyor transport and automation
Conveyor Manufacturer
We have 25 years of experience as a manufacturer of warehouse solutions. Until now we have equipped over 10,000 warehouses. We design and manufacture comprehensive storage and transport systems. Our systems are "tailor-made". We know almost evertyhing about conveyors.
we design, produce and implement systems of conveyors,
we plan your conveyor according to the modular principle regardless of whether you transport pallets, boxes, small or bulky products,
we help build the value of your business by the efficient internal transport,
we have the know-how of the conveyor technology and extensive experience,
we offer very attractive conditions and design support at every stage of your investment.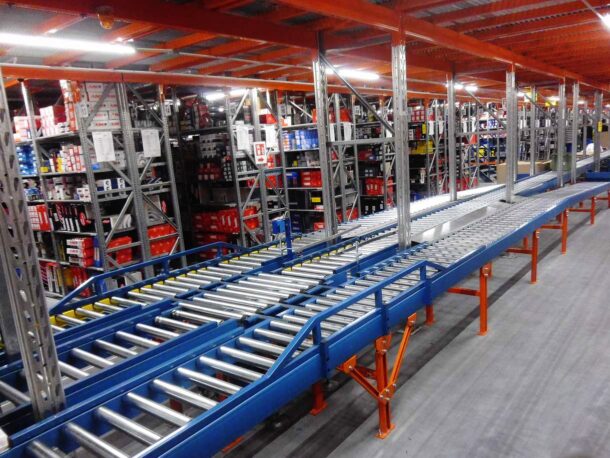 We are Warehouse Development eXperts
WDX S.A. is a provider of warehouse logistics solutions – from concept to implementation. We are a manufacturer of racks, automation systems and warehouse conveyors. We design solutions aimed at full integration of logistics and supply chain.